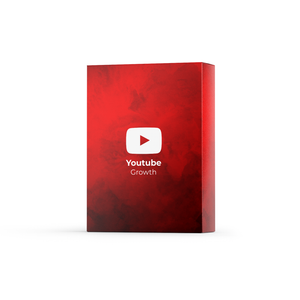 Are you an artist or musician struggling to make your mark on Youtube? I understand the challenges you face in gaining exposure and recognition. That's why I've crafted the perfect solution: my Youtube Growth Service, designed to help you connect with new audiences and effectively promote your music.

How it works:
Tailored Advertising Strategies: After you place your order, I will reach out and will work closely with you to create a personalized ad campaign. Tell me who you want to reach by providing keywords that describe your music and the names of similar artists. We'll then design a campaign that targets your ideal audience, fitting your goals and budget seamlessly.

Strategic Audience Targeting: I make sure your music grabs the attention of the right people. My strategic promotions aim at listeners actively searching for content related to your keywords, as well as fans of similar artists and genre. This approach broadens your reach and ensures your music gets the recognition it deserves.

Real Engagement and Growth: My ads are engineered to generate real views, subscribers, and engagement. The audience I target is genuinely interested in your music, making them more likely to like, save, comment, and share your tracks. This not only grows your fanbase but also boosts your industry exposure.
My Packages:
Ads +: This package includes a 7-day campaign and guarantees over 7,000 views.

Ads Pro: Step up your game with a 15-30 day campaign, yielding 16,000+ views. This package also includes a boost-up strategy and detailed analytics.

Ads Ultra: Go all-in with my Ads Ultra package, featuring a 15-30 day campaign resulting in an impressive 35,000+ views. You'll also benefit from a boost-up strategy and comprehensive analytics.
Ready to start reaching new listeners and taking your music to the next level? Let's work together to create a custom ad campaign that delivers results. And if I don't meet your expectations, I offer a money-back guarantee!
For any questions about this product, please reach out to info@imanalias.com .