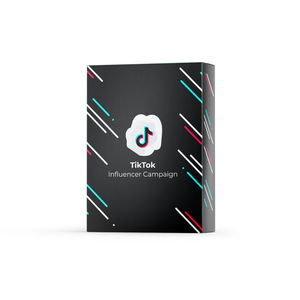 Are you an artist seeking to ride the wave of TikTok's explosive growth? Look no further! My TikTok Influencer Campaigns are meticulously designed to propel your music into the spotlight by harnessing the power of TikTok's algorithm and the reach of influential content creators.
How it works:
Brief Submission: After you've sent me your music, I will reach out and will work closely with you to create a brief that encapsulates your artistic vision and goals for the campaign.

Approval Process: Once the brief is crafted, I'll submit it to you for approval. This step is crucial to make sure that every aspect of the campaign, from the content to the messaging, reflects your vision accurately.

Refinements and Tweaks: If needed, I'm more than happy to make any refinements or tweaks to the brief based on your feedback. I want to ensure you're 100% satisfied before proceeding.

Influencer Pitch: Once the brief has your green light, I'll proceed to pitch it to my network of top TikTok influencers across the globe.

Campaign Rollout: After securing influencer partnerships, we'll roll out your music campaign to the TikTok community, ensuring maximum visibility and engagement.
What you get:
Influencer +: This package guarantees a minimum of 40,000 views on your sound, along with detailed analytics to track your campaign's performance.

Influencer Pro: Elevate your exposure with a minimum of 75,000 views on your sound and comprehensive analytics to gauge your campaign's impact.

Influencer Ultra: Go big with our Influencer Ultra package, securing a minimum of 150,000 views on your sound. You'll receive in-depth analytics to monitor your campaign's success.
Ready to start reaching new listeners and taking your music to the next level? Let's work together to create a custom ad campaign that delivers results. And if I don't meet your expectations, I offer a money-back guarantee!
N.B: Please ask if you need help with getting your song distributed to TikTok.
For any questions about this product, please reach out to info@imanalias.com .