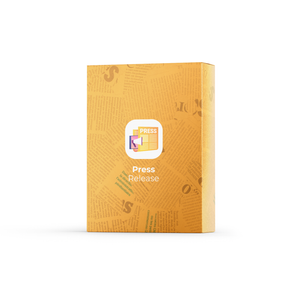 Do you have a new single to share with the world? In the fast-paced world of music, a meticulously crafted press release serves as your golden ticket to capture the interest of writers, journalists, bloggers, and industry experts capable of amplifying your message. 
Once you place your order, I will reach out to request the following from you:
Artist Biography: Your musical journey, achievements, and unique story. 

M

edia like music and artists that make it easy for them to write about.

Release Title: Provide the title of your release along with its release date, ensuring we're up to date on your schedule.

Genre: Specify the style or category of music your work falls into, helping me better understand your sound.
About the Release: S

hare insights from its creation, anecdotes, and your personal thoughts.

 

It's not merely about announcing your music; it's about skillfully shaping captivating narratives that deeply connect with your audience!

Music Link: I'll need access to your music, so I can immerse myself in your sound.
Lyrics: Share your lyrical genius with me.
Links to Social Media: Your online presence is vital. Share your social media links, so I can connect the world to your music.
Photos & artworks:

Visuals matter! Provide ne with eye-catching photos and artworks that complements your music.
For any questions about this product, please reach out to info@imanalias.com .