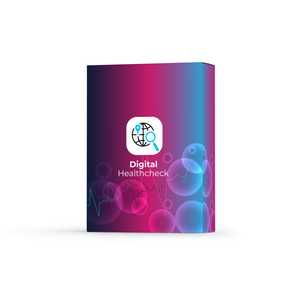 In the fast-paced, interconnected world of the digital age, understanding your audience is the bedrock upon which success is built. However, achieving this understanding involves much more than just superficial number-crunching; it entails delving deep into the intricacies of your audience's preferences, behaviors, and motivations. That's precisely where "The Digital Healthcheck" steps in – a powerful and all-encompassing solution meticulously designed to not only analyze your audience comprehensively but also provide you with the strategic insights you need to supercharge your growth.
What's Inside?
Comprehensive Audience Analysis: Unleash the power of data! Our Digital Healthcheck dives deep into the vast ocean of social and streaming platforms to provide you with a clear and concise analysis of your audience. Discover who they are, where they're hanging out, and what makes them tick.

Audience Insights: Understanding your audience is the key to strategic growth. Our detailed report doesn't just stop at numbers; it deciphers the human story behind the data. You'll gain priceless insights that will empower you to tailor your content, engage effectively, and build stronger connections with your audience.

Advanced Analytics:  In an era where data reigns supreme, our Advanced Analytics takes your insights to the next level. By leveraging this advanced data-driven approach, you'll not only gain a clearer understanding of your audience but also stay ahead of emerging trends and make proactive decisions that drive sustainable growth.
Competitor Analysis:

 Dive deep into the tactics and strategies employed by your competitors, revealing their strengths, weaknesses, and unique selling points.

Armed with this invaluable intelligence, you'll be empowered to fine-tune your own approach, identify growth opportunities, and strategically position your music for lasting success in your industry.

(Optional) Customized Action Plan: 

Tailor-fit strategies based on the insights gained from our comprehensive analysis of your digital health. This personalized roadmap includes specific and actionable recommendations for content creation, audience engagement, and campaign optimization, aligning perfectly with your goals and target audience. You'll have a clear and actionable blueprint to follow, saving you time and effort while ensuring that every move you make is deliberate and data-driven.
For any questions about this product, please reach out to info@imanalias.com .