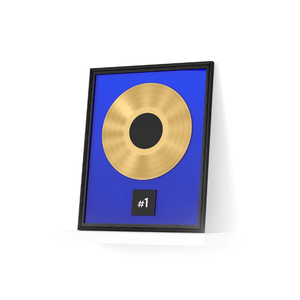 Are you an aspiring musician or entertainment professional seeking to make your mark in the dynamic world of music? Look no further than my unparalleled consultation services ! With over a decade of immersion in the music industry, I bring you a level of expertise that is truly unmatched.
Experience the Power of Data-Driven Growth
Since 2012, I have been at the forefront of the music industry's evolution, specializing in digital marketing and content strategy that delivers measurable, tangible results. My hands-on involvement with iconic names like Beyonce, Harry Styles, Calvin Harris, Abbey Road Studios, The Voice, and Sony Music has forged invaluable connections within the industry. This firsthand experience in artist management, A&R, marketing, and distribution equips me with a comprehensive understanding of every facet of the music business.
Tailored Strategies for Unparalleled Success
Unleash the potential of your music journey with my tailored campaigns, meticulously designed to align with your goals and exceed your expectations. By seamlessly integrating cutting-edge technology with innovative online techniques, I am dedicated to fostering growth through data-driven decisions. My success is intrinsically tied to yours, as I commit myself to becoming an authentic extension of your project's triumphs and expansion.
A Fusion of Artistry and Industry Insight
What sets me apart is our rare blend of musical artistry and industry acumen. My background in both music production and music business ensures a unique perspective that comprehensively addresses your needs. Having studied at the iconic Abbey Road Studios and contributed to the acclaimed platform The Voice, my journey has been marked by pivotal moments of learning and collaboration with some of the industry's most revered professionals.
Unveil Your Potential with NextGen Music Consultation
Embark on a journey of growth, innovation, and achievement with NextGen Music Consultation Services. Through a legacy of industry connections, hands-on experience, and a commitment to your success, I bring you not just consultation, but a partnership that propels your music career to unparalleled heights. Let us join forces to craft your success story, making every note count in your remarkable musical journey.
My Comprehensive Services Include:
Branding & Content: Brand & Identity, Content Creation (Photo, Video & Music), Content Strategy, Copywriting, Short Form Video Strategy.

Digital: Audience & Engagement Growth (Spotify, Apple Music, YouTube, Instagram, TikTok, and Facebook), Campaign & Marketing Strategy, DSP Relationships & Playlists, Email Lead Generation and Subscriber Growth, Influencer Marketing, Paid Media & Socials, Performance Insights & Postmortems, Social Media Strategy, Web Property & E-Commerce Management.

Project Management: Album & Single Release, Brand Consultation, Budgets, Event & Tour Management, Partner Relationships.

Sound Engineering & Music Production: Recording & Sound Engineering, Mixing & Mastering, Production.
Some Projects I Worked On:

For any questions about this product, please reach out to info@imanalias.com .